ABOUT THE AUTHOR
---
Hi, I'm Bill Elenbark.
I wrote my first novel longhand in the empty pages of engineering class notebooks at Rutgers University, tuning out the professors droning on about the Mechanics of Solids (an actual class name!) to write fiction instead. I went on to get my engineering degree and a corresponding career but I continued to write in my spare time, the only thing that kept me sane after long days spent with math-minded engineers who never quite got my love of writing or alternative music. I went back to school later in life for a writing degree that exposed me to the brilliant insanity of artistic-minded friends and taught me the skills to write the YA stories I've always wanted to tell.
I started an indie rock music blog a decade ago and have attended at least a couple hundred shows in that time, eventually moving to Hoboken, NJ, for the convenience of seeing little-known bands play intimate shows in Manhattan, or sharing mosh pits with crazed hardcore fans in DIY spaces in Brooklyn. My engineering company's offices are located in southern PA, which reminds me culturally of where I grew up in southern NJ, and sparked the setting of my latest novel, a story that combines my love of music and YA fiction (not just for teens!) and features a quiet kid coming out in a conservative place who drums in a hardcore band.
Represented by:
Veronica Park
of Corvisiero Literary Agency
---
---
ABOUT THE BOOKS
---
HARDCORE, PENNSYLVANIA
Who knew living in Pennsylvania could be so f***ing hardcore?

Jeff knows way more about music than me.

I almost forget what I was into before I met him – indie rock I guess, and those mainstream sell-outs like Death Cab or Arcade Fire, but Jeff told me you can't be listening to anything meaningful if it ends up in a commercial for a minivan.

And there's beauty in hardcore. It infuses you with a sense of something bigger than you, something better, this grandness of emotion eclipsing the rage of the sound that forces you to release all those negative thoughts and disengage, let it all fade, revel in the beauty of the noise and let go.

​Fuck, I'm high.

---

---

HARDCORE, PA is a story about
FALLING HARD
Finding your rhythm
and ROCKING to the BEAT of
​ YOUR OWN DRUM.
COMING SOON!
---
---
LISTEN to the SONG that INSPIRED the story here:
---
---
Powered by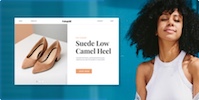 Create your own unique website with customizable templates.