Ernest Cline's 2012 debut novel Ready Player One is an ode to the '80s and as someone who knows people who grew up in the '80s, I thoroughly enjoyed the weird combination of futuristic plotting mixed with nostalgia for the time in which fictional virtual reality gamemaker James Halliday (and the author) grew up. The basic story is this -- the year is 2044 and the world is pretty much a wasteland. We've run out of oil as a planet and we're overpopulated and only the very rich can afford anything resembling the life we lead today. The rest of the country live in desperate straits off the government's meager dole (because there are not nearly enough jobs for everyone) in mega trailer parks near formerly midsized cities where the trailers are stacked on top of each other up to a dozen levels high. This was actually a feature in the plot of Cory Doctorow's novel from a few years ago Makers, and Doctorow is given a reverent reference in this story so I wonder if it was a cribbed idea, but it's a bleak future is what I'm saying. The only relief, and most of the world's only interest, is an Internet "game" called OASIS, which is like Worlds of Warcraft or SIMS on steroids, a fully immersive virtual reality world in which your avatar enjoys all the things that he can't in the real world -- like movies and TV shows and parties and sex -- well, at least if you can afford to travel around the OASIS, which costs OASIS dollars and most of those dollars can't be earned until you power up your avatar levels through missions, which takes U.S. dollars to pay for initially. And that brings us to Wade, a just turned 18-year-old high school kid in Oklahoma City living in a trailer with his aunt and about a dozen others, who has basically lived the past 5 years in the OASIS searching for the "Easter Egg" that Halliday left behind after his death -- the first person to find this Egg will get his full multi-billion-dollar inheritence and also have the ultimate control of the OASIS. Sadly, Wade is dead broke and can't leave the "planet" where his (virtual) high school resides so he can't go on missions searching for the Egg. Luckily, though, he has no life, so he spends all his time researching the life and loves of James Halliday -- which include such vintage '80s things like WarGames and Ferris Bueller and Family Ties and Silver Spoons and Atari -- tons of Atari games and references -- and even the first computer I ever owned, a TRS-80, which we lovingly called the Trash-80. Damn I'm old. Anyway, that's the basic plot of the story and it's dense, filled with not only these references but also a wealth of information on this virtual world, told in Wade's point of view, and it's really quite fascinating. I'm not exactly a video game person -- the last game I played with any regularity was Madden on my PlayStation 2 -- and I never got into any fake virtual world or massively multiplayer game, but it was still utterly fascinating how well the author creates this world and how easily you begin to identify with both Wade and his avatar Parzival (long story). And the story of how he becomes the first to have any kind of breakthrough in the 5-year-old quest by the entire world for Halliday's will of riches.

---

I think the back cover calls the novel "Willy Wonka meets the Matrix" and I guess there's a little Wonka in it and a lot of the Matrix, but there's so much more. I mean, hell, there's an actual virtual scene from WarGames -- one of the first movies I ever remember truly loving -- which was beyond cool to recognize. If you're not from the '80s, you might not appreciate or even understand half the references, particularly to all the old video games we used to play (Adventure, anyone?) Or if you've never played a video game you're probably not going to love it either. But if either of those things peak your interest (and again, I haven't been a big video game nerd for like 2 decades), you'll love this novel. It's very well written for what it is and it's a really easy read -- I flew through it. There is some really serious action and drama and great battle scenes throughout, a love story that surprisingly works, and even bits of comedy that leaven an otherwise fairly serious quest for real, and virtual, survival. I do recommend highly. Especially since it's already been optioned by a movie company. The budget on this one is going to have to be huge...
Powered by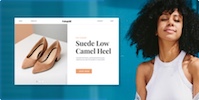 Create your own unique website with customizable templates.