I'm not exactly sure how to describe what happened at Terminal 5 on Saturday night but what started as seminal indie rockers Dinosaur Jr. playing a special concert in honor of the release of the album that put them on the map 25 years ago, You're Living All Over Me, turned into the greatest indie rock concert ever. They had promised special guests and um, that was a bit of an understatement. Here's a list of the absolutely legendary indie rock bands whose members appeared with J Mascis (Dinosaur Jr.) and Lou Barlow (Sebadoh) on stage last night.

The Pixies
The Smiths
The Replacements
Sonic Youth
The Melvins
Broken Social Scene

Seriously. Johnny Marr. Frank Black. Tommy Stinson. Kim Gordon. Lee Renaldo. Kevin Drew. Johnny fucking Marr played guitar while J sang "The Boy with a Thorn in His Side". Oh my god, I'm getting goosebumps just writing that, just being there.

---

The show started with a classic Dinosaur Jr. song, "Thumb" from Green Mind, then J, Lou, and Murph played You're Living All Over Me in its entirety and they sounded wonderful. I know they've buried the hatchet in recent years and its no longer a storyline but this was the first time I saw the "original" Dinosaur Jr. lineup (J & Lou weren't even speaking while recording third album Bug) and it was amazing to see them on stage together (although really never interacting...). Anyway, after "In a Jar", the last great song on the album, I kind of expected the concert to sort of wind down unceremoniously and then go home. Yeah, that didn't happen for at least another hour of pure awesomeness.

Lou announced that they'd be joined by some special guests for the rest of the show. First Frank Black came out. He sang a new Dinosaur Jr. song with J on guitar and Lou on bass and then they played The Pixies "Tame" with Frank sounding as great as ever. He left the stage and was replaced by Kevin Drew of Broken Social Scene and Johnny fucking Marr. Yes, I have to use "fucking" again here. Because they played "The Wagon", my favorite Dino Jr. song ever -- and one of my favorite songs ever -- with Drew on lead vocals and Johnny Marr on lead guitar. In effect, Dinosaur Jr., Broken Social Scene, The Smiths, and Sebadoh were all playing on the same song - "The Wagon". Can I possibly explain how awesome that is for a diehard indie rock fan who grew up in the '80s and '90s? Wow.

Then Drew left the stage, J took over vocals, and they played "The Boy With a Thorn in His Side". I could've died right there. Since The Smiths will never ever get back together, that was my one and only chance to hear Johnny Marr playing a Smiths song live. Unbelievable.

The crowd -- I should mention -- was incredible. It was a sold out affair that appeared "extra" sold out because Terminal 5 was overflowing on all 3 floors but especially on the ground level where I had jammed my way into the crowd despite showing up late and missing special guest Kurt Vile and Violators open. There was body surfing throughout, a mosh pit as well, and everyone loved the You're Living All Over Me set but when these special guests started joining along people went ballistic. Well most of the crowd. Some were clearly too young to know who the fuck all these old people on stage were. But the show was insanely loud, the crowd was insanely loud, and it could have ended right there and been one of the best concerts I've ever been to. But it didn't.

The parade of guests continued with Don Fleming -- who I did not know -- once the frontman of '80s underground group Velvet Monkeys but best known as a producer on seminal indie rock albums, along with Dale Crover, drummer for The Melvins. I'm not sure what they played. I've read that at some point Fred Armisen (Saturday Night Live) played drums but I missed that if it happened and I read a post saying there were some famous faces in the crowd like John Stamos and Amy Poehler but I missed that as well. I did see Kim fucking Gordon come out and tear down the house with a screaming version of Dinosaur Jr.'s "Don't". Punk rock rules!!! And she was amazing.

Everyone left the stage but they saved some good shit for the encore. The Replacements' own Tommy Stinson on guitar (with beer in hand!) and John Petkovic on vocals for a cover of The Stooges "TV Eye" which sent the mosh pit at the front on fire again. Then they left the stage and Kevin Drew returned to sing backup vocals on "Start Choppin'" with J back on lead and Lou off to the side on guitar some more. Then Kevin left the stage and all that was left was J, Lou, and Murph, and they couldn't end the show without playing "Freak Scene" and that couldn't have ended the show any better. Wow. Just wow. Such an amazing experience. Nearly 2 1/2 hours of music. And to think, my foot was hurting so bad all day I actually considered not going.

The pictures above this are mine but I didn't get any good videos from my vantage point on the floor so the videos below are from someone else. The songs? These are what someone might call "classics of indie rock".

Setlist (courtesy of Christina Rocks):


Thumb
Little Fury Things
Kracked
Sludgefeast
The Lung
Raisans
Tarpit
In A Jar
Lose
Poledo
Almost Fare
Tame (Pixies cover w/Frank Black)
Alone
Don't Pretend You Didn't Know
Watch the Corners
The Wagon (w/ Johnny Marr + Kevin Drew)
The Boy With A Thorn In His Side (Smiths cover w/ Johnny Marr)
Training Ground
Gargoyle
Crucified (Iron Cross cover)
Don't (w/ Kim Gordon)
TV Eye (Stooges cover)
Start Choppin
Freak Scene

a

And some more pics from other attendees:




Powered by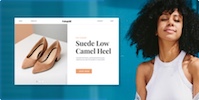 Create your own unique website with customizable templates.